A few good reasons to use SPY4m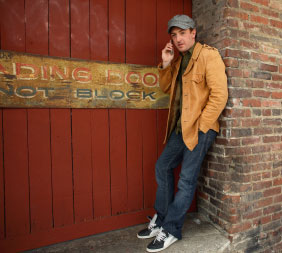 SPY4m'S YOUR BEST ALLIED
Now you can track them via their mobile phone with the most powerful technology on the market.
Track mobile phones securely & affordably
When it comes to mobile phone monitoring for investigators or corporations there's simply no other solution on the market today capable of delivering the range of mobile surveillance and analysis tools which SPY4m does.
SPY4m the reliable solution for professionals
SPY4m gives access to more information at higher levels of privacy than other forensic tools on the market. SPY4m logs all the data streams issuing from the mobile device & archives them in an easy-to-use secure database. Use SPY4m to capture, record and monitor:
Locations (via GPS as well as network cell ID)
Calls
Internet traffic
SMS
Chats
Address book entries
SIM changes
E-mails
Maximize your organization's resources
With more and more restricted budgets, maximizing ROI on budget spending is becoming an increasingly significant consideration for directors of companies.
SPY4m helps you maximize your return on investment by enabling you to pool together tasks that normally demand separate & costly surveillance teams and adapted devices. SPY4m brings together into a single easy-to-use cost efficient tool all the following tasks:
Location tracking (geolocation)
Mobile phone monitoring
Eavesdropping
Designed to let you do more with less
SPY4m's positive impact on ROI goes beyond the aggregation of disparate tasks into a single platform. Thanks to its intelligent reporting options SPY4m helps maximize your team's efficiency also when it comes to sifting through & analyzing the collected data. It's the first consumer level mobile phone application of its kind to allow to quickly see the number of calls, telephone numbers, the duration of the calls, localization etc.
SPY4m is constantly updated so your teams can respond to events in real-time!

"...Professional tools at affordable prices..."
Benefits to you
Allows you to watch in real time with that communicates your employee, who send emails and SMS messages
You can know through the GPS location where they REALLY are (and not where they say they are)
Your employee uses can be a different SIM card before communicating, SIM change notification inform you
You can analyze and identify their network of contacts
You can search for messages by key words history
You can configure alerts for contacts or specific phone numbers so that you can listen in on live calls!